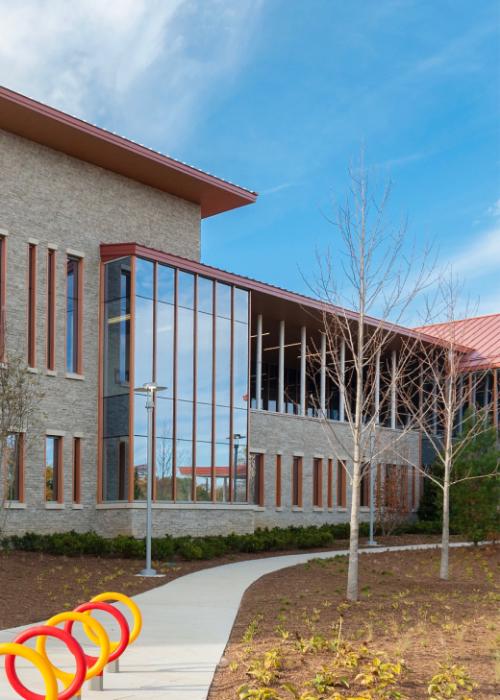 Data from the National Institute of Mental Health reveals that one in five children will experience a serious mental illness. As the field of pediatric mental health care evolves, we in the Division of Child and Adolescent Psychiatry and Psychology are proud to be at the forefront of evidence-based patient care, innovative research and robust training for the next generation of health care professionals.
We strive to dismantle the stigma surrounding mental health by normalizing psychological and psychiatric care, educating the community and making services available and accessible to all patients and their families, regardless of socioeconomic backgrounds.
Faculty in our growing division provide compassionate, highly specialized care for the children of Central Virginia and their families in outpatient areas such as the following:
Anxiety disorders
Attention-deficit hyperactivity disorders
Behavior disorders
Mood disorders
Psychotic disorders
Developmental disabilities, including autism spectrum disorders
Psychological needs related to chronic illness
Trauma-related disorders
Our multidisciplinary approach involves close collaboration with experts in adjacent fields such as psychology, pediatrics, social work, nursing and pharmacy, among others. For patients with acute needs, we provide the following inpatient services:
Crisis stabilization through behavioral and pharmacologic interventions
Educational services
Individual, group and family psychotherapy
Explore our state-of-the-art facilities at the Virginia Treatment Center for Children.
Child and Adolescent Psychiatry
Child and Adolescent Psychology
Advanced Practice Professionals
Kimberly Bailey Dexter, NP
Child and Adolescent
Rebecca Bowers, NP
Child and Adolescent
Ashley Fisher, NP
Child and Adolescent
James Fisher, NP
Child and Adolescent

Iveshia Ford, PA


Child and Adolescent
Hallie Gorica, NP
Child and Adolescent
Adam Nichols, PA
Child and Adolescent
Taylor Wiggins, NP
Child and Adolescent
Jennifer C Schrecengost, NP
Child and Adolescent


Behavioral Health Counselors
Kimberly Anderson, VMAP
Child and Adolescent
Kathleen Cosco, LPC


Child and Adolescent

LaToya Cotman, LPC


Child and Adolescent

Brittany Fisher, LCSW
Child and Adolescent
Sandy Flemming, LCSW
Child and Adolescent
Chanel Hudson, LCSW
Child and Adolescent
Amber Jennings, LCSW


Child and Adolescent/CMHRC

Tammy Taylor-Musoke, LCSW, VMAP
Child and Adolescent