VCU's Addiction Medicine Fellowship provides advanced training for physicians who have completed residency in specialties including psychiatry, emergency medicine, family medicine or OB/GYN. Our one-year program, with an optional second year, includes rotations in the following areas:
Outpatient addictions clinic (MOTIVATE clinic)
Outpatient prenatal and perinatal addiction clinic (OB MOTIVATE clinic)
Anesthesiology pain service
Richmond Veterans Affairs (VA) Medical Center
Addiction consult service at VCU Medical Center
Research or quality improvement project
MOTIVATE Clinic
VCU's Multidisciplinary Outpatient Intensive Addiction Treatment (MOTIVATE) clinic is a team-based, interprofessional service with a full spectrum of addiction-related services for patients with opioid use disorder (OUD). The clinic's primary focus is addiction treatment, but because it houses psychiatric, behavioral health, primary care and other specialty services, we are able to treat patients who might otherwise be discharged from or deemed too unstable to treat in regular integrated clinics.
The MOTIVATE clinic is the central hub for addiction services at VCU Health and works in conjunction with an active hospital inpatient addiction consultation service, interfacing directly with other key services such as obstetrics, pain management and emergency medical services.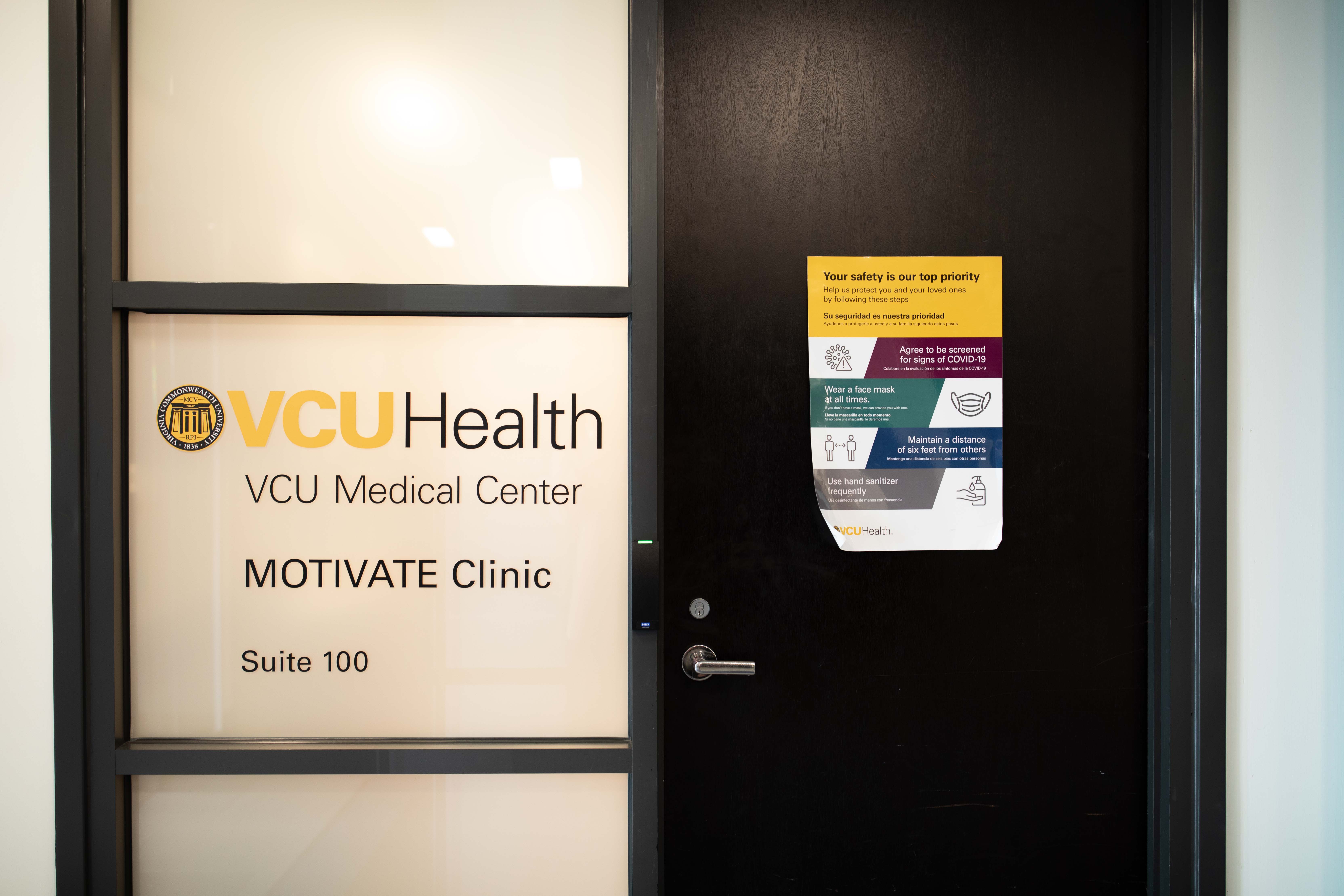 While rotating at the VA Medical Center, fellows gain experience in the outpatient opioid (methadone and suboxone) treatment clinics and intensive outpatient substance abuse program, where patients receive nine hours of treatment each week. Fellows provide longitudinal care by following patients with opioid addiction and other substance abuse disorders long-term. Responsibilities also include intake evaluations and treatment including medication management, individual, group and family therapies and other modalities.
The inpatient rotation at the VA Medical Center provides training in the 60-day residential substance abuse treatment program and opportunities to learn residential-based therapies.
Fellows participate in hands-on clinical addictions research, and we encourage trainees to apply for funding for pilot studies in which they can serve as principal investigator. Areas of research include:
A research-dedicated 3T Philips Ingenia 3.0 Tesla MRI scanner is housed at the VCU Collaborative Advanced Research Imaging (CARI) Center and used to study the neurobiology of addictions. Recent upgrades to the scanner include MR shear elastography (MRE) to measure liver fibrosis, Cardiac Expert and StarQuant.
Led by F. Gerard Moeller, M.D., a prominent researcher in the Department of Psychiatry whose research has been funded by the National Institute on Drug Abuse since 1996, the Institute for Drug and Alcohol Studies (IDAS) seeks to explore the complex problems of drugs through multidisciplinary research and training. Research focuses on the neuroscience of addictions and related neurobehavioral disorders.
The VCU C. Kenneth and Diane Wright Center for Clinical and Translational Research (CCTR) provides the commonwealth with infrastructure and resources that promote interdisciplinary human health research. As the first federally funded clinical and translational research center in Virginia, the CCTR fosters research collaborations across the state and accelerates the translation of scientific discoveries to patient care.
Life in Richmond
We encourage our trainees to maintain a healthy, balanced life, and Richmond is a wonderful place to engage in that well-rounded lifestyle. As a mid-sized city with a metropolitan population of 1.3 million, Richmond provides stimulating activities while maintaining its intimate feel and unique vibe.
Learn more about our community
Farrah El-Khatib, DO​
VCU Psychiatry
Monica Melmer, MD​
VCU Psychiatry
Eligible candidates must have completed their residency program (or will completing it that year) prior to the fellowship start date, have passed their USMLE Step 3 and be able to secure a Virginia medical license. Application requirements include:
CV
Personal statement
List of publications
Medical school transcript
Medical student performance evaluation
USMLE scores
ECFMG certificate (if applicable)
Three letters of recommendation, one of which must be from your psychiatry residency training director
For more information about our fellowship, please contact:

Albert J. Arias, M.D., M.S.
Program Director, Addiction Medicine Fellowship
albert.arias@vcuhealth.org

Khalilah Mitchell
Program Coordinator, Addiction Medicine Fellowship
khalilah.mitchell@vcuhealth.org