Our one-year full-time fellowship position is designed to promote the professional development of clinical child psychologists. The training year provides fellows with intensive clinical and supervisory experiences in both inpatient and outpatient mental health services for youth and families at the Virginia Treatment Center for Children (VTCC).
Postdoctoral trainees receive two hours of supervision from psychology faculty members each week. These supervision sessions focus on fine-tuning clinical skills in working with children, adolescents and their families, as well as on "supervision of supervision" issues and professional identity and development. Fellows usually provide two hours of supervision to pre-doctoral interns or practicum students in clinical psychology, with an emphasis on developing leadership skills on multidisciplinary teams. The supervision and clinical experiences provided are designed to meet the current postdoctoral experience requirements in most states.
The program also encourages fellows to broaden or deepen their experiences in specific clinical areas of interest. Fellows rotate through acute, consultation-liaison and outpatient services, providing care in the following areas:
Individual, group and family therapy
Consultation services for multidisciplinary teams
Inpatient psychiatric evaluations of referred patients
Psychological assessments
For six months, fellows participate in an elective clinical experience, such as adult autism screening, interdisciplinary training or the diversity, equity and inclusion committee.
Fellows are expected to develop and participate in one scholarly activity during the year. This may include:
Presenting at department Grand Rounds
Evaluating clinical intervention
Participating in one of our ongoing projects:

Policy development and implementation of sensory stimulation and quiet rooms
Mental health education provided to foster parents
Onboarding nursing staff on behavioral management of challenging behaviors

Presenting results of a literature review
Engaging in training for hospital staff
Fellows also attend weekly psychiatry Grand Rounds and Schwartz Rounds, along with attending and cofacilitating the assessment seminar and family therapy seminar.
Explore our state-of-the-art facilities at the Virginia Treatment Center for Children.
Salary and Benefits
Postdoctoral Fellows receive an annual stipend of $47, 476 and supervision hours toward licensure. Benefits include generous leave time and options for health and dental insurance. A start date of July 1 is preferred; however, this is negotiable with the possibility of starting between July 1 and August 15. Interested applicants must complete all requirements for a doctorate in psychology prior to their start date.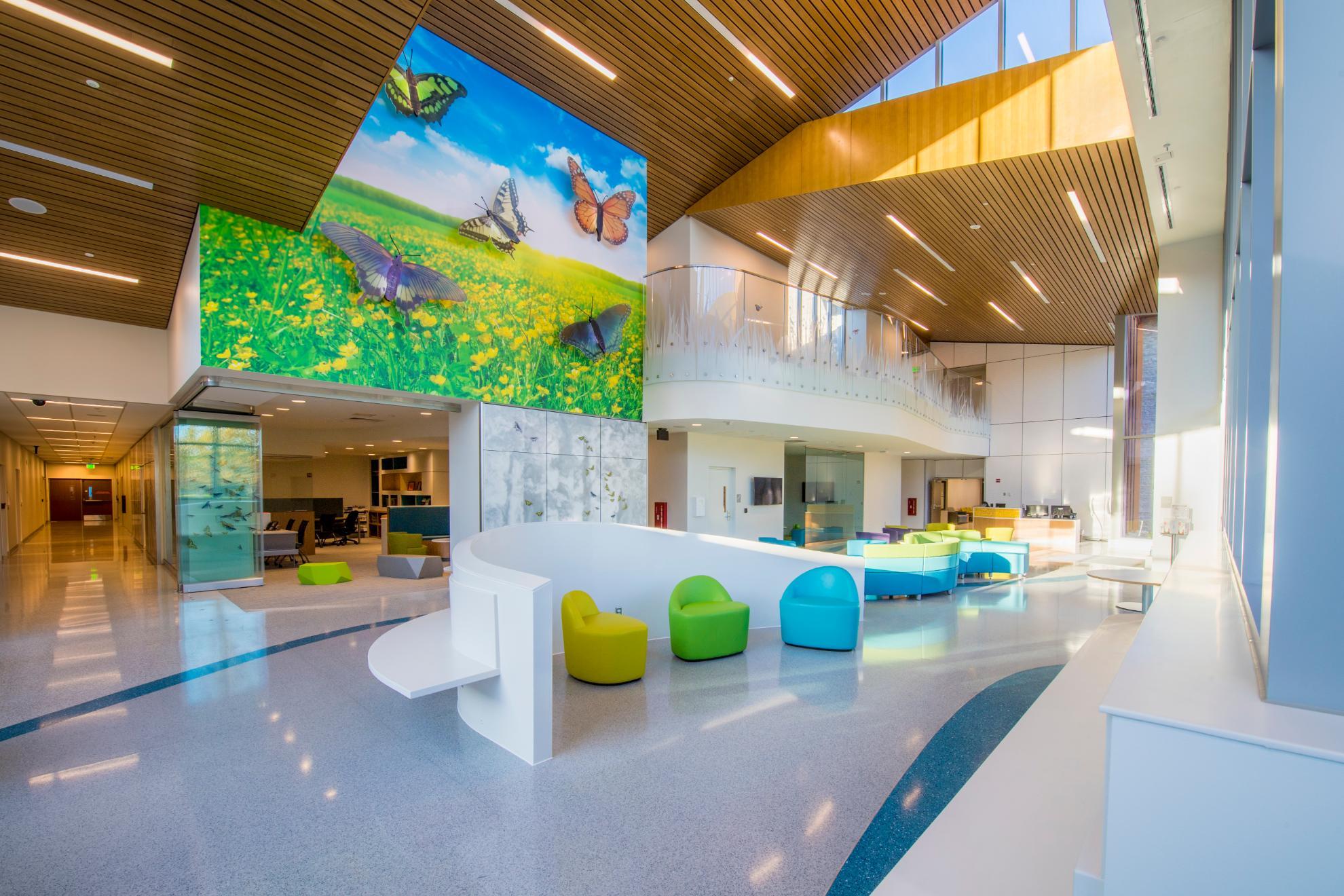 Life in Richmond
We encourage our trainees to maintain a healthy, balanced life, and Richmond is a wonderful place to engage in that well-rounded lifestyle. As a mid-sized city with a metropolitan population of 1.3 million, Richmond provides stimulating activities while maintaining its intimate feel and unique vibe.
Learn more about our community